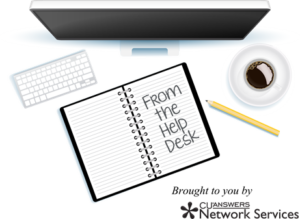 What Are We Doing?
We will be applying security patches that Microsoft has re-released to address a vulnerability in Microsoft software.
Why Are We Doing This?
Applying these patches is necessary to prevent the possibility of a remote attack affecting the system.
When Are We Doing This?
We will begin this work tonight, October 4, after regular business hours.  You will need to reboot your workstation the following morning (or the first following business day) for the patch to take effect.
How Will This Impact You?
You will need to leave all workstations powered on and connected to the network so that they can be properly patched.  After the patches have been installed, you will need to reboot the workstations.
What Do You Need To Do?
We will perform testing afterward to ensure that the maintenance was successfully completed.  No client interaction will be required for verification.
If you have questions or concerns, please contact the Help Desk at extension 266, or by email.