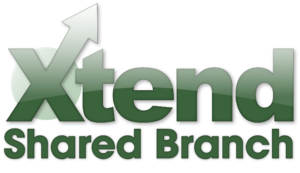 Attention all Xtend Shared Branching Participants
Notice: Updated Policy Guide Effective June 1, 2019:
The Xtend Shared Branching Committee has updated the Shared Branching Policy Manual. Please save the PDF that is attached to the associated email for your records.
Annual Shared Branching Fee and Brochures:
The annual fee for Xtend Shared Branching participation will be applied to your upcoming invoice (July period).
Brochures are ready to order as of today, August 1, 2019, for the upcoming year. Please click the order button below to place your order online (or visit https://co-store.com/xtend). Locate the Categories list on the left side of your screen, click on Shared Branching, then choose from brochures, posters, and window clings to place your order!
If at any point you need to update location or contact information please complete our Shared Branch Update Form by CLICKING HERE.
Have further questions?  Contact us at info@xtendcu.com