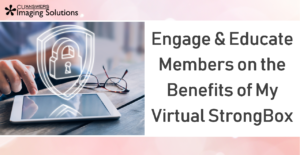 Make the most of your Virtual StrongBox investment through new automated marketing and educational emails.  With Virtual StrongBox  Member Engagement Emails, you can educate your members on the benefits and value of the online safe deposit box service your credit union is already providing them, while increasing the adoption rate of users.
Send credit union-branded emails to individual members at certain intervals.  You can pick the templates, determine the order of delivery, and indicate the number of days between each email.
Ready to get started?  Click below to learn more!