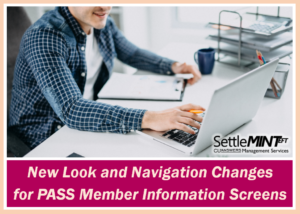 Payveris will be updating the look for the member information screens in PASS at the end of July.  Join us for an overview of the new look and navigation changes coming at the end of the month.  During this webinar, we will discuss screen changes to be introduced to the View Member PIN dashboard and the View Member Payments dashboard, including how these can be used in researching member-related bill pay questions.  Sessions will be hosted on the following dates:
Thursday, July 18, from 2:00 PM to 2:30 PM ET
Tuesday, July 23, from 10:00 AM to 10:30 AM ET
Friday, July 26, from 2:00 PM to 2:30 PM ET
Follow the link below to register for your preferred session – we hope to see you there!