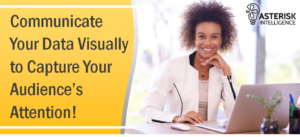 Don't forget –  Visual Analytics Tool (VAT) users now have the ability to copy a screenshot of certain data tables in CU*BASE!  These can be pasted into emails and documents, or shared and analyzed.
Graphics and charts help your data to speak visually.  They also take time to build and refine.  This extraction method is intended to make the pre-built GOLD charts simple for your staff and analysts to find, use and share as eye-catching information.  Our hope is that this suite of visual analytics tools will help all data analysts to grab an audience's attention and effectively communicate information without distraction.
Click below to visit our webpage and learn more about this feature to discover how your analysts can take data to the next level!
Or, click below for a how-to video tutorial!
**Please note that this feature is not available on every table of data in CU*BASE. At this time the feature is attached to data tables that also have at least one chart available.
Have any other tips for using the Visual Analytics Tools (VAT) of CU*BASE? We'd love to hear from you – email Asterisk Intelligence at ai@cuanswers.com