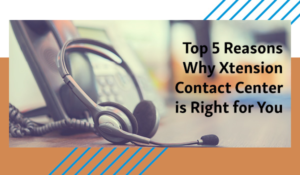 At Xtend, we strive to ensure that our clients are getting the BEST quality service at a price point that can't be beat.
Below is a list of the top 5 reasons why our contact center is the best place for your credit union to send your member calls.
1. You won't need to worry about sick days, recruiting, staffing or training.  We've got you covered.
2. Call us ANYTIME from 8 AM – 8 PM EST. No additional fees for when and how the calls get to us (overflow, after hours, all).
3. We don't charge you a minimum OR per minute.
4. Our Spanish-speaking agents are here for you.
5. Xtended Hours are now available, 8 PM – 11 PM EST.
Ready to give your members great service?