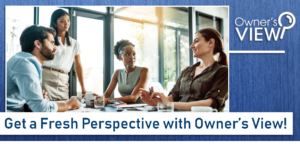 Effective Sunday, March 31, Project Monitor – a CU*Answers website which provides a look into the current state of development for all projects – will officially be replaced with a new and improved version known as Owner's View.
Owner's View presents the ability to search and filter your credit union's projects, track them through the process from start to finish, and even leave notes for fellow credit union employees or reminders for yourself on where a project currently stands.
Want to check out the Owner's View website today?  Follow the link below!