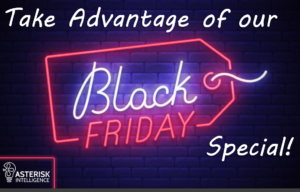 Sign up for our self-directed data floods, which are free through December 31st, 2018!
The Asterisk Intelligence team continues its promotion of offering free self-directed data floods until 12/31/2018.  After that, credit unions can process floods on their own, or work with the Asterisk Intelligence team to complete their floods for them for a $500 professional services fee.  If your credit union is interested in learning about the tool to perform your own floods, please reach out to ai@cuanswers.com to learn more.
To order one of these pre-defined flood options, visit the CU*Answers store – we have more than 20 options available, including various loan IDs and codes.
Keep an eye on your inbox for more information, including when we will be hosting education sessions for clients who wish to perform their own flood processing!