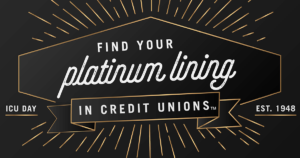 International Credit Union Day is October 18th, 2018!  What has your credit union done to communicate & celebrate this special day?
For as low as $30.00*, Xtend can be your solution to raise member awareness on or before October 18th.
To request a message that will be sent to your members, use the link below to contact Xtend.  They will send you a draft to review, and will take care of the rest!
*Fees may vary per request & will be quoted at that time.  If you are a current HTML client, this email will be sent as HTML and an additional $0.02 per email sent will apply.  If you are not a current HTML client this message will be sent as plain text via CU*BASE