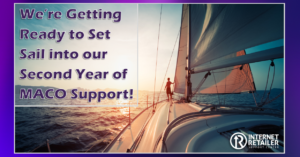 As we move into our second calendar year with MACO, we are asking our credit unions to decide if they would rather:
Prepay for a set number of licenses for the 2019 calendar year
True-up at the end of the 2019 calendar year

For previous year statistics, please reach out to the IRSC and we can assist you with making your second calendar year decisions.
Visit our online store for more information on our MACO pre-buy licenses.  Be sure to place your order before December 14!