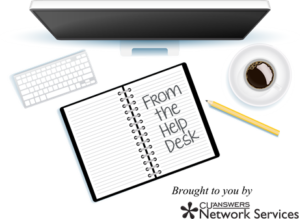 ATTENTION NETWORK SERVICES COMPLETE CARE CLIENTS
Microsoft September Security Update Notice
After reviewing the September Microsoft patches, Network Services has decided to delay the application of Microsoft update KB4457144 for Windows Server 2008 R2 and Windows 7 only, on our Complete Care customer's systems.  Other operating system versions will still be updated according to our normal schedule.
Microsoft has identified issues with this update to Windows 7 and Windows Server 2008 R2 systems that could cause serious connectivity issues if applied.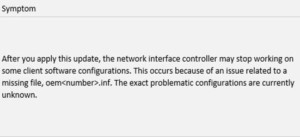 At this time, CNS does not believe the fixes provided outweigh the risk of applying this update and potentially causing the system to become unavailable.
Because of this known issue, Network Services will be delaying the application of this update on affected operating systems until Microsoft releases a follow-on update that corrects the connectivity issue or provides additional details concerning known problematic configurations.
More information on this update can be found at: https://support.microsoft.com/en-us/help/4457144
If you have questions or concerns, please contact the Help Desk at extension 266, or by email.