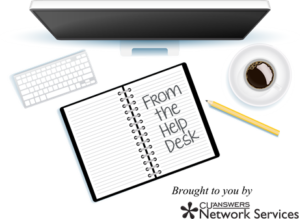 ATTENTION ONLINE AND SELF-PROCESSING CREDIT UNIONS
Firewall Management System Maintenance
What Are We Doing?
We are upgrading our Firewall Management System (https://sgms.cuanswers.com) to the latest release.
Why Are We Doing It?
We are performing this upgrade to our network to stay current with vendor system releases and meet our commitment to continuously improve system reliability and functionality.
When Are We Doing This?
This upgrade will be deployed on Sunday, October 7.  Maintenance will begin at 12:00 PM, and is expected to be completed by 11:59 PM ET.
How Will This Impact You?
During this time, all log collection data will be paused.  This will be reflected in reports, with no data summarized during the maintenance period.
This maintenance will not interrupt any of the security services currently running on your firewall.
What Do You Need To Do?
We will perform testing afterward to ensure that the maintenance was successfully completed.  No client interaction will be required for verification.
If you have questions or concerns, please contact the Help Desk at extension 266, or by email.