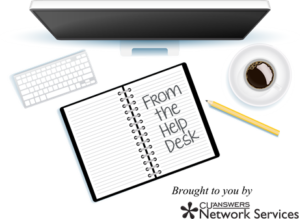 ATTENTION ONLINE AND SELF-PROCESSING CREDIT UNIONS
GoAnywhere Maintenance
What Are We Doing?
We will be upgrading our GoAnywhere 'Data on the Move' server.
Why Are We Doing It?
We are performing improvements to our network in order to improve system reliability and functionality.  Specifically, this will improve High Availability (HA) capabilities, and will allow us to reliably roll the GoAnywhere 'Data on the Move' functionality to our HA environment.
When Are We Doing This?
This upgrade is scheduled for Tuesday, August 14, at 11:59 PM ET and is expected to be completed before 2:30 AM ET on Wednesday, August 15.
How Will This Impact You?
During this time, there may be brief intermittent interruptions to the delivery of online banking alerts via email and/or text.
What Do You Need To Do?
We will perform testing afterward to ensure that the maintenance was successfully completed.  No client interaction will be required for verification.
If you have questions or concerns, please contact the Help Desk at extension 266, or by email.