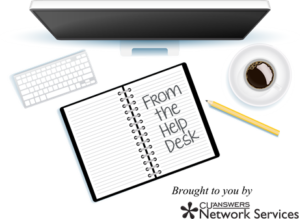 ATTENTION ONLINE AND SELF-PROCESSING CREDIT UNIONS
Firewall Maintenance
What Are We Doing?
We will be updating the firmware on our firewall.
Why Are We Doing It?
We are performing this update to ensure the continued stability and security of our network.
When Are We Doing This?
The upgrade will begin on Friday night, August 17 at 11:00 PM, and is scheduled to finish before 1:00 AM ET on Saturday, August 18.
How Will This Impact You?
During this time, there will be interruptions to the following services: Kaseya, Kaseya Backup, SGMS, VEEAM Cloud Connect.
What Do You Need To Do?
We will verify afterwards that all backup jobs that may have been impacted are successfully completed.  No action will be required on your part.
If you have questions or concerns, please contact the Help Desk at extension 266, or by email.