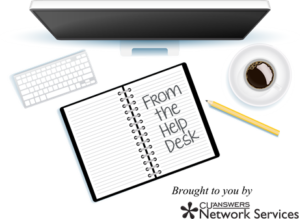 ATTENTION ONLINE AND SELF-PROCESSING CREDIT UNIONS
EBN/VPN Router Upgrade
What Are We Doing?
We will be upgrading our EBN firewall that facilitates connectivity to CU*Answers resources.
Why Are We Doing It?
We are performing this upgrade in order to increase capacity and maintain an inventory of supported elements within our network.
When Are We Doing This?
The upgrade is scheduled for Sunday, July 22, from 8:00 AM to 12:00 PM ET.
How Will This Impact You?
During this time, there will be brief intermittent connectivity outages, which may result in interruptions to It's Me 247, CU*Talk, and other hosted services.
What Do You Need To Do?
If you are using It's Me 247 and/or CU*Talk audio banking, you can test that the system is working properly by simply logging in and using the system.
If you have questions or concerns, please contact the Help Desk at extension 266, or by email.