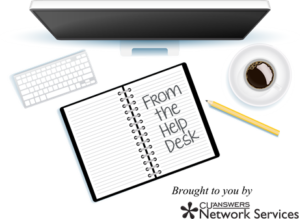 ATTENTION NETWORK SERVICES FIREWALL MANAGEMENT CLIENTS
SonicWALL Global Management System Maintenance
What Are We Doing?
We are updating the SonicWALL Global Management System to version 8.4 and applying hotfix patches.
Why We Are Doing It?
We are doing the upgrade to stay current with vendor releases.
When We Are Doing It?
The upgrade will be deployed on Sunday, June 10 between 12:00 noon and 11:59 PM ET.
How This Work Will Impact You:
During the maintenance periods, all log collection will be paused and this will be reflected on the reports with no data summarized during the maintenance period.
What You Need To Do:
As a client, you will not need to take any action.  Please also understand this maintenance does not interrupt the security services running on the firewalls in any way.
Questions?
Email the Help Desk