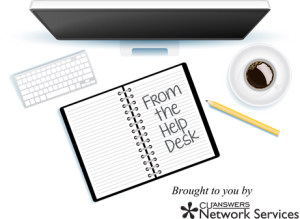 ATTENTION ONLINE AND SELF-PROCESSING CREDIT UNIONS
Planned Network Maintenance
What Are We Doing?
Over the next several months, CU*Answers Network Services will be performing planned maintenance on the connection between our credit unions and our data centers.
Why Are We Doing This?
This maintenance is necessary to accommodate projected network growth and capacity.  Specifically, we will be adjusting the network IP addresses within our wide area network (WAN) to a more efficient configuration that will allow for additional devices to be used within the network.
When Will This Happen?
This is an extensive project expected to last through November, 2018.  We will open Latitude tickets for your credit union when we are preparing to work on your credit union's connection.
What Do I Need To Do?
No action is required on your part.  We do not anticipate any service interruptions due to this work, as the maintenance will be performed after regular business hours.
If you have questions or concerns, please contact the Help Desk at extension 266, or by email.