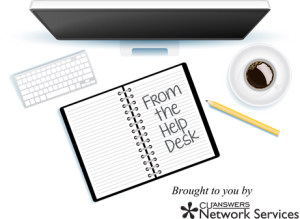 ATTENTION NETWORK SERVICES COMPLETE CARE CLIENTS
Managed Services Firewall Replacement
Network Services will be replacing the managed services firewall on Sunday, June 24, from 12:00 PM to 3:00 PM ET.  During this time, firewalls will be offline in the SonicWALL Global Management System and data collection will be impacted.  No syslog data will be collected from Client Managed Firewalls during the maintenance period, and this will be reflected in your report.
This will not impact the functionality of your firewall(s) or our ability to manage them.
The CU*Answers RMM System will also be offline, and data collection for servers will be paused.  RMM Agents will collect and store log data locally during the maintenance period.  Those data logs will be transmitted back to the RMM System once it is back online and operational.
Backups to the CUA Kaseya Cloud Backup System will be paused during the maintenance window.  Normal Cloud Backup operations will resume automatically once the system is back online.  Restore operations from the CUA Cloud will be offline during this maintenance period.
If you have questions or concerns, please contact the Help Desk at extension 266, or by email.