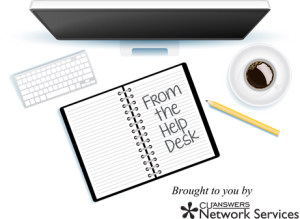 ATTENTION ONLINE AND SELF-PROCESSING CREDIT UNIONS
HA Redundancy
What Are We Doing?
CU*Answers Network Services will begin modifying network configurations in the Yankton, SD/High Availability datacenter, as well as on your CU*Answers managed router to accommodate the new redundant connection.
Why Are We Doing This?
In CU*Answers' ongoing efforts to build resiliency and redundancy into our network, CU*Answers has installed a redundant ISP connection in our Yankton, SD/High Availability datacenter.
When Will This Happen?
This will occur on Thursday, July 12, from 5:30 AM – 12:00 PM ET.
What Do I Need To Do?
We are requiring the following network routing changes in your network to accommodate the redundant ISP:
Route the following IP subnet to their CU*Answers router:

66.115.246.224  255.255.255.224
In addition to this change, we also need you to route the following IP address out to the internet:
Finally, we need you to permit the following services to/from this IP (66.115.246.17) through your firewall.  This will be the same as how 63.236.240.42, 2.16.111.149.124, and 67.134.237.170 are currently set up:

IPSec/ESP, GRE, IKE/IKEv2, ISAKMP
If you are a CU*Answers Network Services Complete Care client, these changes will be made for you on your managed firewall.
If you have questions or concerns, please contact the Help Desk at extension 266, or by email.