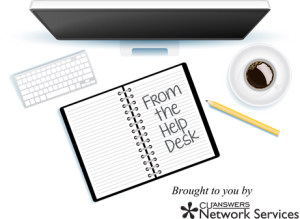 ATTENTION NETWORK SERVICES COMPLETE CARE CLIENTS
Windows 10 Update Plan
We are aware that some client workstations are prompting users to update Windows 10 to version 1709.  Although the notification says the update needs to be applied by April 10, we do not believe Windows functionality will be impacted past that date and are continuing to do some compatibility testing.
We expect to have this testing completed in the next week and will schedule automated deployment of the update after that.  Please stay tuned for further updates!
If you have questions, please contact the Help Desk at extension 266, or by email.