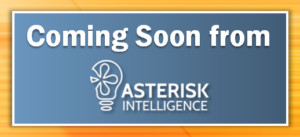 Have you recently logged into Analytics Booth and noticed that there are three new dashboards labeled 'coming soon'?
These new dashboards will be released individually over the coming months.

The Asterisk Intelligence Team has been hard at work on these new dashboards, and we are excited to share more details with you!
Stay tuned for another announcement about a web conference where the Asterisk Intelligence Team will debut these new solutions!