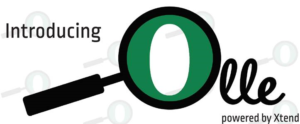 Xtend is pleased to announce its newest inbound lead generation tool among its suit of tools, OLLE.  OLLE, short for Online Lead Engine, is a contest app that drives member engagement via digital and social platforms.
Wish these leads were in CU*Base? CU*Answers and Xtend have developed a direct API which feeds the hot leads directly in to CU*Base, placing an open tracker on members accounts who are interested in talking to YOU.
Engage more members, attract more social followers and start creating ROI with OLLE, the inbound contest app.
Contact us at info@xtendcu.com
Call or Text: 866-981-4983