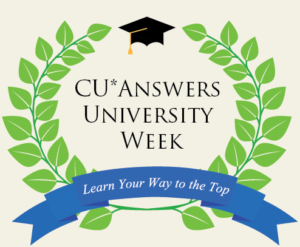 ATTENTION ONLINE AND SELF-PROCESSING CREDIT UNIONS:
Coming next week, February 5-9
Don't forget to register for our most timely and relevant courses condensed into one week!  Each of these courses is a web conference, and attendance is FREE!
Courses will include presentations from:
Human Resources/ORD
SettleMINT EFT
Internet Retailer Support Center (IRSC)
Client Services and Education
Imaging Solutions
Don't forget: the registration deadline is 2 days prior to each course.