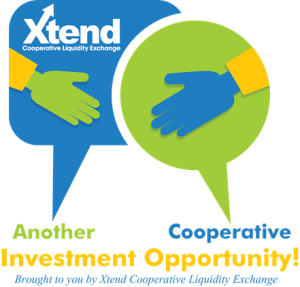 ATTENTION ONLINE AND SELF-PROCESSING CREDIT UNIONS:
Frankenmuth Credit Union
has updated the rates to their participation certificate offerings.
Check out this offering that Frankenmuth Credit Union has exclusively for you, their cuasterisk.com network partner!
To find out more about cooperative investment opportunities or to post your own investment opportunity for your network partners, visit the Xtend Cooperative Liquidity Exchange site.