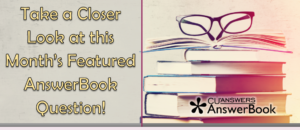 Check out the featured AnswerBook question for the month of January:
We have auditors in and they are asking about what penetration testing has been done with our online banking product.  What information is available to provide them?
Refer to AnswerBook anytime, anywhere; our online database of thousands of questions and answers pertaining to CU*BASE!