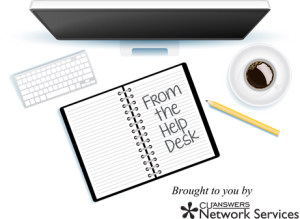 ATTENTION NETWORK SERVICES MANAGED CLIENTS
Discontinuation of Support for Serial Receipt Printers
What Are We Doing?
CU*Answers is announcing the end of support for serial connected receipt printers.  Sales of logo updates for these kits are no longer available.  We recommend upgrading to new printers, or retrofitting your existing serial printers with USB or ethernet connected models.
How Does This Affect Me If I Currently Utilize A Serial Receipt Product?
Printers should continue to work as they have.  However, CU*Answers will only be able to provide best effort support for them if there are printing issues.  Repair, replacement, or logo update kits for these devices are no longer available.
What Should You Do?
Credit unions with the existing serial thermal printers should consider moving to USB or ethernet connection thermal printers.
What If I'm Looking For A New Solution?
If you are looking to purchase new or replace current serial printers, please contact the Help Desk at extension 266, or by email.