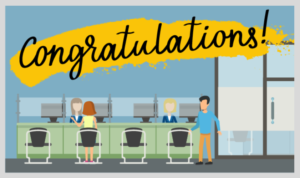 Vantiv recently announced the winners of their Teller Appreciation Week awards.  Among these were employees from two CU*Answers network credit unions.  Please join us in congratulating:
Kathy Klosinski
Verve, a Credit Union
Sarah Marshall
West Michigan Credit Union
To learn more about the Vantiv Advantage Teller Appreciation Award, and to view all of the 2017 winners, visit Vantiv's website.