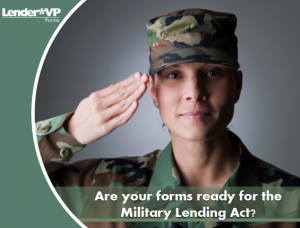 Do you have credit card forms mapped in CU*BASE?
This is a reminder that the Military Lending Act (MLA) compliance effective date for credit card accounts is October 3rd, 2017.  Please be sure to check with your forms vendor to verify your credit card forms are in compliance.
You can also reach the Lender*VP Forms team by phone!
1-800-327-3478
Nick ext. 578 and Tom ext. 251