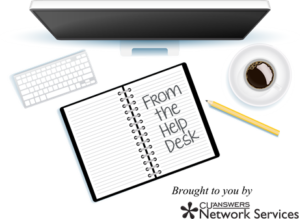 ATTENTION NETWORK SERVICES COMPLETE CARE CLIENTS
RMM Database Server Maintenance
What Are We Doing?
On Wednesday, June 28, from 11:00 PM through 4:00 AM ET, we will be performing maintenance on the Remote Monitoring and Management Database Server.
Why Are We Doing It?
We are performing this maintenance in order to resolve an issue with automated report generation.
How Will This Impact You?
During the maintenance period, all log collections will be paused.  This will be reflected on the reports, with no data during the maintenance period.  Additionally, access to the system will be limited during this period.
What Do You Need To Do?
As a client, you will not need to take any action.
Questions?
Email the Help Desk