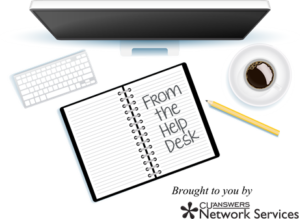 ATTENTION NETWORK SERVICES COMPLETE CARE CLIENTS
Network Services RMM System Upgrade
What Are We Doing?
Network Services will be upgrading the Remote Monitoring and Management system from version 9.3 to version 9.4
Why Are We Doing It?
Version 9.4 of the RMM system brings some exciting new features:  new look and feel, Live Connect 2.0, enhanced alerting, enhanced monitoring, and improved management to the system.
When Are We Doing It?
The system will be brought down for the upgrade Tuesday morning, June 6th, at approximately 1:00 AM ET.  Downtime is expected to last no longer than 2 hours.
What Do You Need To Do?
No action is required on your part but we are asking that you verify all your managed workstations have the RMM agent installed.  Please see 'RMM Agent' below on how to verify it is installed.  If you are a user of the RMM system, you will see a new look and feel, and also be promoted to update your Remote Control Application.  We will be offering a training Webinar for our Client Users of the RMM System.  Please email the Help Desk if you are interested in getting on the attendee list!
RMM Agent
If you have not already done so, please check to see if the RMM Agent icon  is visible in your taskbar or system tray (lower right corner of your Windows desktop). The agent needs to be present to ensure we can provide remote assistance, monitoring, and patching to your workstation.
Questions?
Email the Help Desk