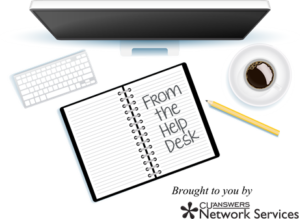 ATTENTION NETWORK SERVICES MANAGED CLIENTS
Administrator Account Maintenance
Attention Network Services Managed Clients:
On 6/13/2017, during routine account maintenance for managed clients, a process was inadvertently run on an incorrect group of Windows servers.  As a result, the administrator account password on some Windows servers may have changed.  We apologize for any inconvenience this may have caused.  We have implemented additional procedures to prevent this from happening in the future.
What Do You Need To Do?
If you encounter issues with the administrator account, please contact Network Services.
We would also like to remind clients that best practice is to not use the administrator account for maintenance activities on Windows computers.  Using unique named accounts is recommended, due to improved auditing and forensics associated with such accounts.  In fact, disabling the local administrator account is a good practice.  If you would like advice on these best practices, please contact the Help Desk.
Questions?
Email the Help Desk