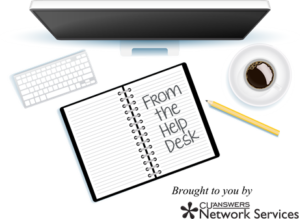 ATTENTION NETWORK SERVICES MANAGED CLIENTS
Changing our Microsoft Patching Strategy
What Are We Doing?
Network Services will be adjusting the deployment schedule for workstation Microsoft patches/updates through the remote monitoring and management system.  As a client, your workstations will now receive Microsoft patches/updates starting on the second Thursday of the month, instead of on the second Tuesday.
Why Are We Doing It?
Effective April 2017, Microsoft is no longer releasing individual patches.  Instead they are now releasing cumulative updates in two packages: a "cumulative security update" and a "cumulative quality update".  The biggest potential drawback to this scheme is that we will not have the ability to choose which updates apply to our specific managed environments.  This "all or nothing" approach, while easier to package and track deployment of, increases the chance of an incompatible update within the cumulative update causing an issue.
To combat these potential issues, CU*Answers will now be rolling cumulative updates out internally, and reviewing of each cumulative update package prior to releasing the update to your workstations.  If any issues are found that affect the core processing family of applications, an announcement will be made to all affected clients, and the update held back until issues have been resolved.  We are not changing the manual server patching process at this time.
When Are We Doing It?
Starting with April's Cumulative Update Releases on Tuesday April 11, 2017.
What You Need To Do:
As always, please leave PCs logged off and online at the end of the business day, each and every day.
Questions?
Email the Help Desk