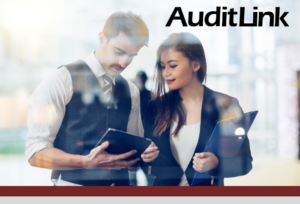 Hear about the latest strategies from AuditLink, as we continue our discussions on Vendor Management
AuditLink and TrustExchange have partnered to create one of the most robust Vendor Management tools and processes in the country.  Technology has finally been married with expertise, business intelligence, and best practice.
Join Jim Vilker, VP of Professional Services, and Ed Sullivan, President of Trust Exchange, as they discuss various monitoring requirements between vendors and credit unions.  Discover how to use a collaborative economy to scale without breaking the bank, and learn how credit unions are enabling each other to build a platform that solves vendor management problems for CUSOs and credit unions simultaneously.
We encourage all individuals responsible for vendor management to attend!
Join us Wednesday, March 29
11:00 AM – 11:30 AM ET
AuditLink is your execution arm for tackling auditing and compliance-related requirements and the supporting core system processes driving your operations.  Credit Unions that work with AuditLink gain confidence knowing they have implemented effective procedures and controls to be in compliance with regulatory requirements.