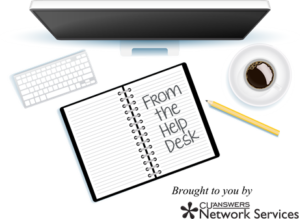 SSL Certificate Replacement on PROD
The security certificate that verifies prod.cuanswers.com is expiring on April 23rd.  This certificate ensures secure encrypted connections for CU*BASE GOLD and printer sessions between your credit union and CU*Answers.  As part of maintaining network security, this certificate is replaced every 3 years. Because the new certificate uses enhanced encryption technology, CU*Answers will be providing a compatibility update for all client PCs as part of the CU*BASE 17.03 release on March 19th.
What Are We Doing?
As part of the 3/19 scheduled CU*BASE 17.03 release, we are updating the CU*BASE launcher and intermediate certificate authority files used by IBM Client Access on every client workstation.
Why Are We Doing It?
This work is being done in preparation for the replacement of the security certificate that PROD uses to encrypt data communications with client workstations.
This work will also help us maintain the latest network security encryption standards.
When Are We Doing It?
The updated GOLD launcher will be deployed as part of the scheduled 3/19 CU*BASE 17.03 release.
The PROD security certificate will be replaced on 4/9, one week in advance of the certificate expiration.
What You Need To Do:
Anytime between Monday, 3/20 and Sunday, 4/9, every workstation needs to exit CU*BASE GOLD and IBM Client Access completely and relaunch CU*BASE GOLD at least twice. 
Since you will be getting the 17.03 release this weekend, next week is the perfect time to remind all users to exit and relaunch GOLD completely at least twice.
Optional step for IT staff – to verify the workstation has received the update:
Open My computer
Navigate to c:\users\public\documents\ibm\client access\
Verify the current file size of "cwbssldf.kdb"
If this file size is 30kb then everything worked correctly and you don't have to do anything else.  If the file size is different, please refer to KB article for manual process.
Questions?
Email the Help Desk