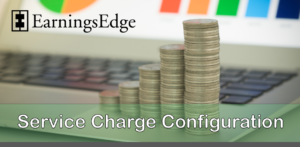 A member relationship-building service from the Earnings Edge team
Earnings Edge is committed to working with your credit union, and can suggest different CU*BASE Service Charges, an existing fee configuration within CU*BASE, or even custom projects.  We will then test and implement the service charge accordingly.
Earnings Edge can also assist with and review any marketing efforts your credit union has designed
We will follow up with your credit union for the first 3 months of the service charge to ensure expectations were met.
To learn more about Service Charge Configurations, including pricing, click here.