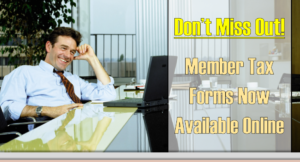 New in 2017, members have the ability to access their tax forms online via It's Me 247, just like they do with regular member statements!  The CU*Answers Imaging Solutions team can put your members forms online, as well as make them available to staff in CU*BASE.
It's not too late – take advantage of this offer!
This service is available to anyone utilizing CU*Spy for hosting their member statements, or anyone who hosts their own statements and also leverages CU*Answers Imaging Solutions release management service.
Have questions? Email imaging@cuanswers.com