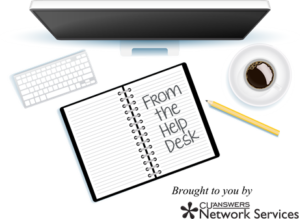 ATTENTION NETWORK SERVICES MANAGED CLIENTS
Microsoft delayed security patches for February 2017
Microsoft has delayed the release of security patches for February 2017. Below is an excerpt from Microsoft's announcement:
"Microsoft has discovered a last minute issue that could impact customers and was not resolved in time for the planned updates today. Currently, there's no expected time of arrival.  This covers patching for all Microsoft products."
What Are We Doing?
As soon as Microsoft releases its February patches, we will provide you with another announcement and begin our normal patch process.
When We Are Doing It?
Timing is unknown. Once Microsoft releases an updated timeline for the February patches, we will update our timeline.
What You Need To Do:
This issue does not require any action on your part.
Questions?
Email the Help Desk