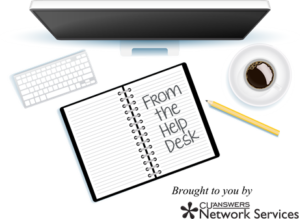 ATTENTION NETWORK SERVICES MANAGED CLIENTS
Dell SonicWall SRA Vulnerabilities in Managed SRA and SMA Devices
Today it was announced that there are three vulnerabilities with the SonicWall Secure Remote Access and the Secure Mobile Access devices.  These vulnerabilities can cause unauthorized information disclosure, modification and/or disruption of service. While these vulnerabilities are potentially serious, we do not have any indication that managed client SRA/SMA units have been compromised.
SonicWall has released a maintenance release of firmware(8.1.0.7) to patch these vulnerabilities.
What Are We Doing?
Due to the severity of this issue, we will be applying the patch this evening. This will begin at 7pm and will continue overnight until complete. Our team will be opening tickets to track the work, we expect the firmware update to take approximately 30 minutes. If you would like a specific time schedule to perform the upgrade, please contact us as soon as possible, we will accommodate special scheduling requests on a first come, first serve basis.
For further information, please see the links below:
Vulnerability Summary for CVE-2016-9682
Vulnerability Summary for CVE-2016-9683
Vulnerability Summary for CVE-2016-9684
Thank you,
Questions?
Email the Help Desk