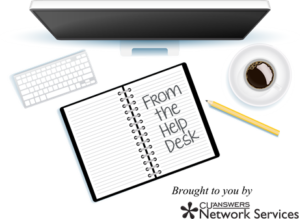 ATTENTION ONLINE, SELF-PROCESSING, AND NETWORK SERVICES MANAGED CLIENTS
CISCO Network Equipment Hardware Advisory
Cisco has released a hardware advisory for a clock signal component used in some of their equipment which could result in failure of the device after approximately 18 months of operation.
For the CU*BASE client networks, devices primarily affected by this advisory include the Cisco 4300 routers. Cisco has announced other equipment may be affected as well (see link above for details).
An equipment failure may result in your Credit Union being unable to reach CU*BASE or other data processing services without emergency assistance by us to reconfigure your network.
What Are We Doing?
We are working closely with Cisco to identify equipment within our managed networks that are affected by this defect. We are also developing a process with Cisco to replace affected equipment for devices under management.
We believe that there is no immediate likelihood of hardware failure based on the purchase date of the equipment in question.
What You Need To Do:
If your router is affected and is managed by CU*Answers Network Services, we will coordinate the replacement process under our existing management agreement. We will reach out to you to start the warranty replacement process in the coming weeks.
If we do not manage your router, you should carefully review Cisco's notice and determine if you have any equipment in your network that is affected. Cisco is requiring that equipment be under SmartNet warranty to be eligible for replacement.
PLEASE NOTE: If you do not have a management agreement, we strongly recommend you contact CU*Answers Network Services or Cisco for options
Questions?
Email the Help Desk