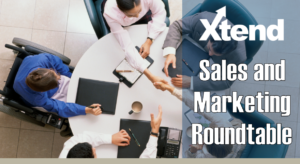 ATTENTION ONLINE AND SELF-PROCESSING CREDIT UNIONS
Xtend's Sales and Marketing Roundtable is coming soon!
Xtend's Roundtable sessions present an opportunity for sales and marketing professionals to come together to discuss best practices, thought provoking insight, successes, and opportunities.  Join us at this in-person event to collaborate with your peers using industry tools and platforms, and project trends for the future!
Tuesday, February 7
9:00 AM – 3:30 PM ET
Please RSVP to info@xtendcu.com