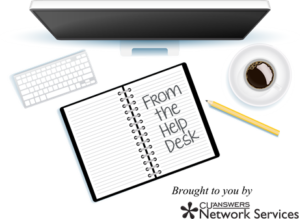 ATTENTION DATA PROCESSING COORDINATORS
ACTION REQUIRED: Client Firewall Maintenance
What Are We Doing?
CU*Answers is verifying that all credit unions have proper redundant VPN connections to our high availability site in Yankton, South Dakota.  We have noted that the CU*Answers data processing router at your credit union may not be communicating properly with our high availability site, and need you to take the following action:
What You Need To Do:
We need your assistance in ensuring traffic from the CU*Answers router has unrestricted network access to and from the following IP address: 67.130.171.34.
This access needs to be in place by 3/1/2017 in order to ensure you will have uninterrupted access to GOLD during a rollover or failover event.
Our next scheduled rollover event is March 12th – 15th.
Please verify that the CU*Answers data processing router has unrestricted access through your firewall to and from the 67.130.171.34 address.
If you wish to restrict access to specific ports, the following are required both inbound and outbound from the above IP address:
IPSec
ESP
AH
IKE
IKEv2
ISAKMP
GRE
Why We Need Your Assistance:
This will allow your site to reach our Yankton high availability site during rollover events.
When This Needs to be Completed:
This task needs to be completed by Wednesday, 3/1/2017.
Questions?
Email the Help Desk